Örträsk is a village on both sides of Örträsk river in Lycksele municipality. It's here and there, and is this and that big. As of whenever its population is pretty many.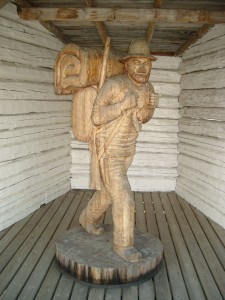 The finn Johan Philipsson, aka The Hilduin, is known as the original settler of Lappmarken south of Jokkmokk. Nobody knows when, but according to researcher of rural Ossian Egerbladh it's most likely during the early summer of 1676 that the Hilduin prepared a clearing by Örträsksjön and sowed it 1677. according to protokoll of the thing from 1681, Johan Philipsson "arrived three years ago", meaning he settled 1681.
After 15 years of freedom the settlement of Örträsk was taxed for the first time, which was something completely new for settlers of Lycksele Lappmark.